Target:
Pharmaceutical companies
Healthcare delivery organisations (HDOs)
Pharmacies
– GPs
Main focus on Atrial Fibrillation.
Mass screening & medication adherence platform
The issue
Scenario
Today, the healthcare market is converging with the field of innovative technology due to an increasing demand from the elderly population as the rate of chronic diseases rise and new technologies become more influential and adaptable to meet a wide range of needs, and as production costs decrease (Internet of Things/Wearable Technologies).
Medication compliance ("patient's behaviours in terms of taking medication, following diets, or executing lifestyle changes have to coincide with healthcare providers' recommendations for health and medical advice") and therapy effectiveness are becoming crucial aspects of the technical devices available.
Partnership
Qwince is going into partnership with Cardiocity with the objective of:
establishing successful and strategic relationships to integrate e-Health solutions in a medication compliace framework, named Alchimya;
exploring opportunities in the Italian market.
Cardiocity
Cardiocity was formed in 2011 to change the way people interact with medical devices.


Cardiocity is taking sensors and data processing techniques from the racetrack to consumer health, based on its experience in Formula 1.
The main product by Cardiocity is RhythmPad, a simple USB connected device, which allows patients to undertake an ECG (1 lead and 6 lead) with their clothes on and in 30 seconds.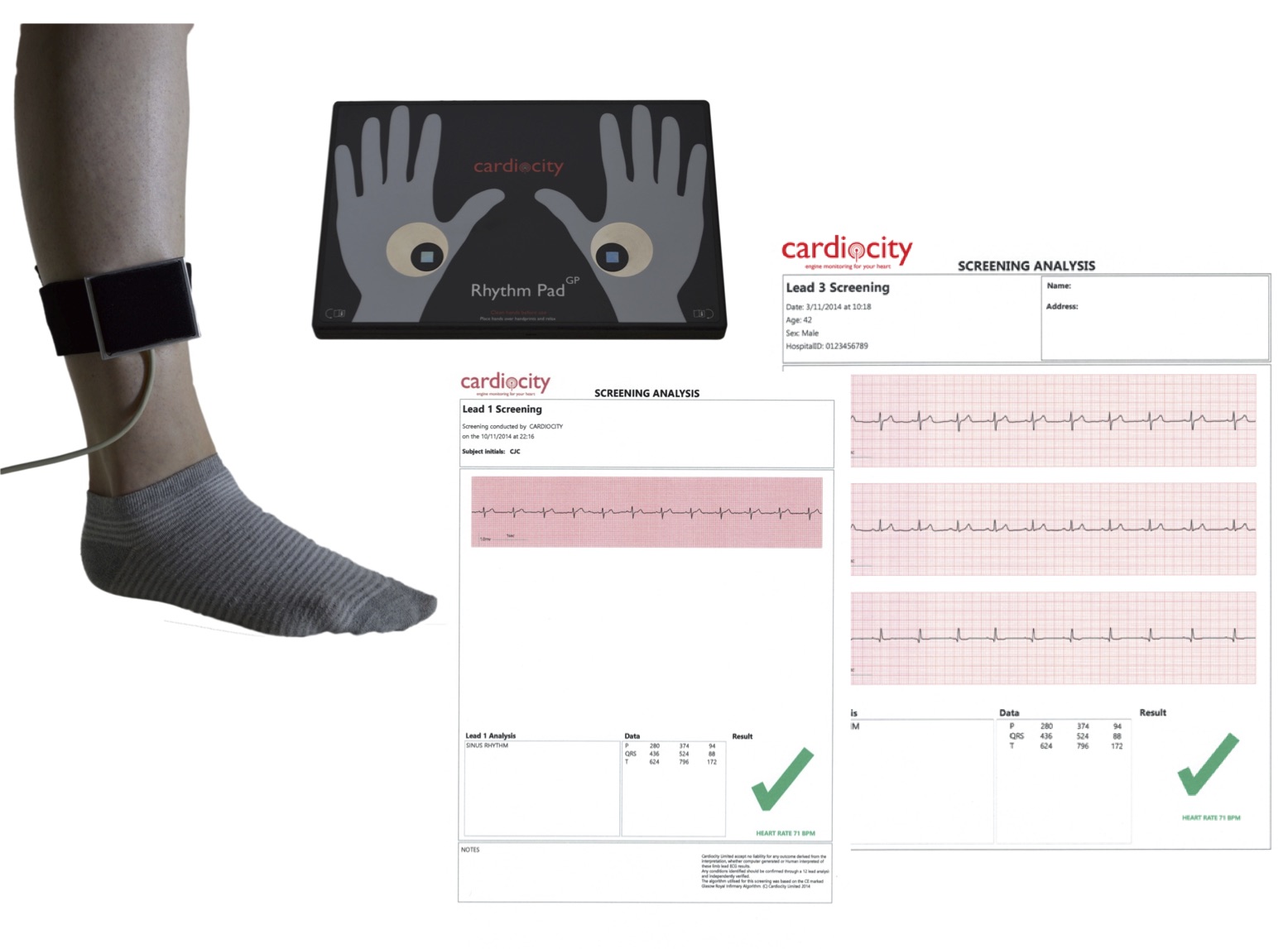 A great screening tool for HDOs, GPs and pharmacies that can give instant outputs ranging from Sinus Rhythm to Atrial Fibrillation through to Right Bundle Branch Block.
The built-in algorithm provides high fidelity instant analysis of the Rhythm Strip obtained, with unrivalled sensitivity and specificity for the detection of Atrial Fibrillation and other cardiac dysrhythmias.
This technology provides a step change in the ability to screen patients for cardiac problems and makes screening for cardiac arrhythmia extremely simple. It can be used attached to the clinician's PC or in a pharmacy as a while-you-wait system.
More details can be found here.
Our solution
Alchimya


Alchimya is a digital framework for healthcare delivery organisations (HDO), pharmacists' organisations and pharmaceutical companies who are responsible for outcomes and drug effectiveness and want to centre on the patients' engagement with a coordinated and collaborative approach to medication compliance and mass screening.
In this sense, Alchimya can be a win-win solution for all parties: patients, their families, pharmaceutical companies, pharmacies and HDOs.
Alchimya was designed as a customisable digital framework for patient engagement and medication adherence solutions, which:
combines education, reward, monitoring and screening to motivate the patients,
uses digital health devices to collect reliable data and improve the outcomes of therapy effectiveness,
sustains healthy behaviours thanks to gamifications and rewards,
involves different HDOs and participants in the process,
provides advanced analytics to care providers based on big data
The first implementation of Alchimya platform is Dottorfarma, a customisation for the Italian Pharmacies' Association.
Dottorfarma is a customisation, based on Alchimya, for medication compliance made up by a web portal and mobile apps, centred on the patients, to
create a stable communication channel between pharmacies and patients,
share EHR information between pharmacies and clinicians,
share prescriptions between patients, clinicians or family members,
mass screening and remote patients monitoring thanks to the wearable devices integration,
use big data to evaluate the effectiveness of the pharmaceutical therapy.
Alchimya is integrating different devices to implement mass-screening and remote monitoring features.
Cardiocity RhytmPad is one of them.