Qwince is involved in the Disruptive Week, Milan at Centro Espositivo Mercedes Benz: Via Gottlieb Wilhelm Daimler, 1 – Milano. The Disruptive Week in Milan is a week of coordinated International and domestic events dedicated to emerging technologies to highlight how they are shaping our business and everyday life, including emerging technologies such us M2M/IoT, Smart Energy, Wearable, Smart Home, Health e Industry 4.0.
The keynote speech was entitled "Come le emozioni influenzano le azioni dei consumatori" and shows a real case study related to Neuralya.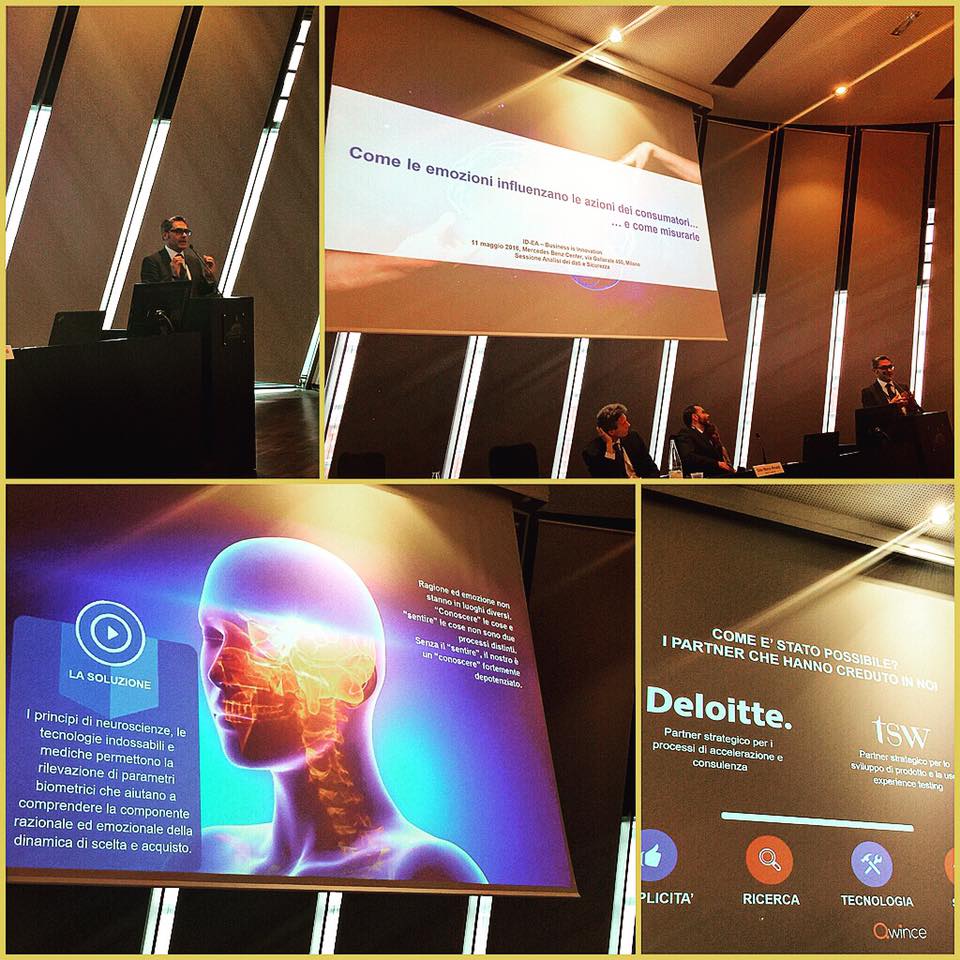 ID-ea, is a B2B networking event, organised by SharedVISION.
Gianmarco Troia, CEO di Qwince, is the speaker.
Join ID-ea and discover with Neuralya how emotions can impact on your customer's choice.
Register here or contact us.